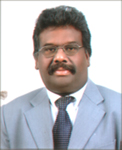 Welcome Message by the General Manager
Greetings from Señor Paco's Mexican Restaurant!
George Devasagayam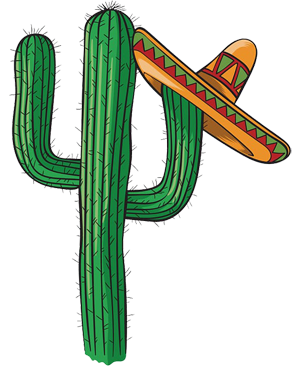 It is my great pleasure to welcome all our valued guests and friends to the official website of Señor Paco's Mexican Restaurant, Bahrain.
Having the privilege of working in an industry that I love in an area so special to me makes every day a memorable one. I am proud to be responsible for taking the helm of Señor Paco's Mexican Restaurant for past 26 years.
Señor Paco's Mexican Restaurant has famous for providing you the authentic taste of traditionally Mexican Food, exceptionally good quality service and truly the best ambience in Town. Paco's offers guests a superb choice of fine Mexican cuisine and is known for its intense and varied flavours, colourful decoration, and variety of spices. And been always a landmark of Bahrain because it's good food great attentive service with splendid ambience.
The food is delicious with a variety of authentic traditional Mexican food, in addition to the best of "new west cuisine" which is an innovative fusion of traditional recipes with exceptional ingredients and new culinary techniques. Using only the freshest local produce and coupled with their welcoming and inviting service it all adds to the restaurant's lively and friendly nature ensuring a great night out.
Señor Paco's the contemporary and upmarket restaurant has been offering Mexican cuisine since 1988, the pioneer of Mexican food at Bahrain The food coupled with the stunning ambience makes it the ideal venue for weekend indulgence. The stained glass interiors add a homely look to the restaurant that has comfortable seating for about 100 guests. In addition, "The sombrero" dining hall seats about 50 non-smokers and is ideal for a small party or mid-size events.
With the greatest pleasure, we are delighted to extend our hospitality to our guests The staff is friendly, well-mannered and charming. It is truly service with a smile. The restaurant will surprise you with its splendid flavourful Mexican cuisine, the friendly and professional service you will experience. The Restaurant is dedicated to our guest, by demonstrating our policy of 100% Guest Satisfaction and consistently improving our services and amenities.
We are honoured to have you here on our official website which I hope you find interesting as well as informative. Please feel free to share with us any suggestions or ideas that may improve the quality of our website.
On behalf of Señor Paco's Mexican Restaurant Management, I look forward to welcoming you here for an enjoyable and memorable Dining pleasure with us.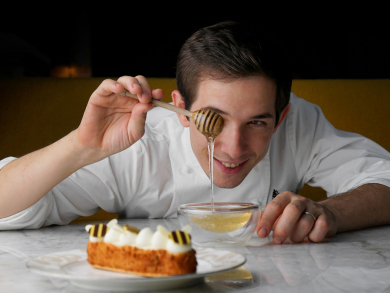 Vision
To deliver a memorable guest experience by providing excellent in personal and quality service.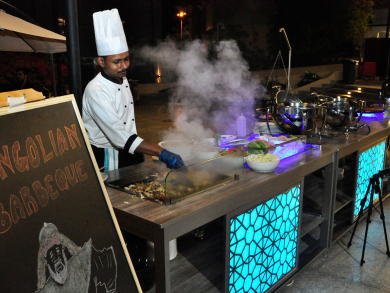 Mission
To exceed gust expectation with our signature Señor Paco's Hospitality and to be the preferred restaurant in Bahrain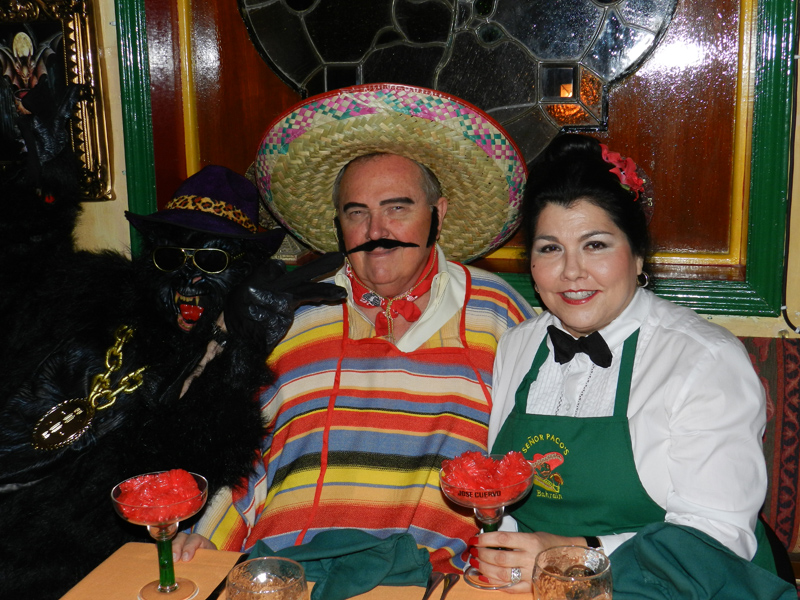 Core Values
Señor Paco's Mexican Restaurant – Hospitality

Sense: Sense of urgency in everything we do
Pride: We take pride in our work
Integrity: Acting with integrity and respect towards the people involed with us and the community around
Respect: respect the objective of the company owners and the value of our guests
Improving: improve continuously maintain service standard to meet our guests expectation.
Teamwork: we are united as a team to deliver quality service to our guests