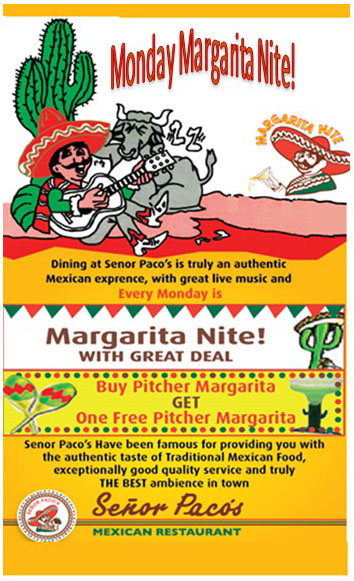 Señor Paco's- Margarita Nite
He grew up in his mother's kitchen long before he ever thought of being a chef. He studied cooking at Dallas Cooking School before joining West Coast Restaurant in 2009. Over the years he worked his way up through the ranks at different restaurants, and in 2013 he decided to join our friendly team.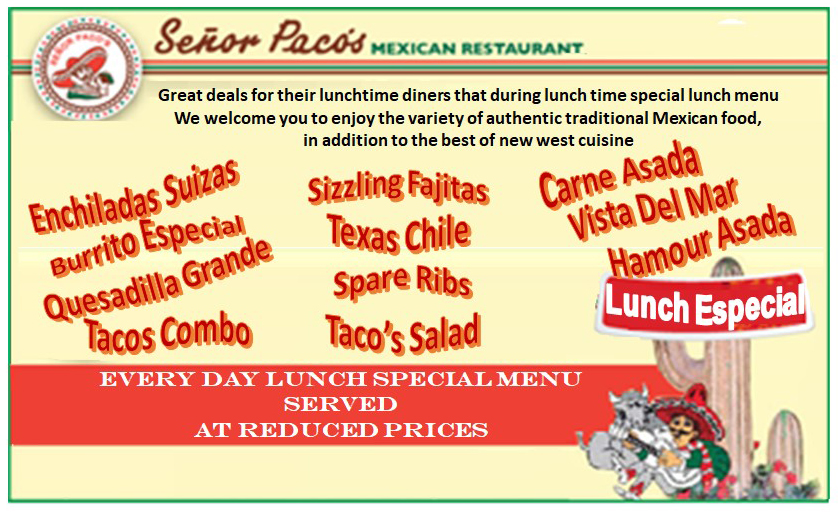 Lunch Special
Senor Paco's has great deals for their lunchtime diners that during lunch time special lunch menu served with reduced prices. We welcome you to Senor Paco's to enjoy the variety of authentic traditinal Mexican food, in addition to the best of new west cuisine.